Nairobi Car Hire And Rental Company
:- is about relaxation and ultimate fun in your own privacy. In order to achieve this you need lots of freedom of choice of when to start your journey, where to stop, where to sleep and the flexibility to alter the programme at any time.
Our selection of rental cars in Nairobi Kenya is wide with hire vehicles including the latest of SUVs (Sport Utility Vehicles) also called Off-road cars like Toyota Rav4, Toyota Land Cruiser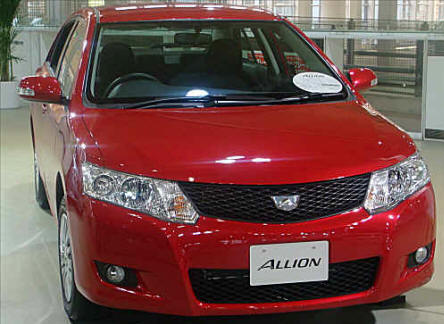 ,Pajero i/o, Honda CRV , Suzuki Grand Vitara, Toyota Prado, Mitsubishi Pajero, Nissan X trail, Hilux double cabin pick ups and full size 4x4 Safari Landcruisers, Land rovers and Safari minivans vans.
Why Rent Car with us?
Fun: Car hire is fun.

Guarantee daily rate. All inclusive daily rental rates. WE HAVE NO HIDDEN CHARGES.

NO DROP OFF CHARGES. We won't charge extra for pick up at Nairobi city hotels and drop off at the Jomo Kenyatta or Wilson airports vis a vis.

Unlimited Mileage- your obligation is only to fuel the car

Safety And Security- you have guarantee of a car which is well serviced in in sound working condition. Every rental car is subjected to thorough check to ensure that tyres are of the right trend, all electronics including car alarm, tracking and central locking system are working. We ensure that he lights are perfectly set and working. We make sure that the breaks are perfect and all fluids-oil, transmission and break are at the right level. All rental cars come with spare wheel.

Peace Of Mind -All cars come with comprehensive insurance thus you are assured that in case of collision and damage to third party you are covered. However please keep to the speed limits as you are not guaranteed of survival in the event of crash. Comprehensive cover takes care of passengers in the car but not the driver.

Continuity- in the event of major breakdowns, your car will be replaced in the shortest time possible. All you have to do is call our office and let us know what is wrong with the car. If the car can be repaired, you can carry out the repair after informing the office. The time taken to replace your car will depend on how far you are from the nearest rental location.

Flexibility- You can change your rental plan in the middle of the rental. You can pro-long your rental by calling and informing the office.

One Way Rental/ Rent Here Leave It there: Flexibility is also exhibited as regards pick up and drop off. You can rent in Nairobi and drop off your car in Mombasa, Malindi or pick from airport and return in the hotels. You can pick the car at Jomo Kenyatta Airport and drop it in the hotels.
Whatever your car hire options in Nairobi Kenya, your best rate will boil down to issues of discovery and freedom of movement. You enjoy a high degree of freedom to move and discover Kenya at your own pace. The best car hire rates for you is unlimited mileage. unlimited mileage means you are free to travel where-ever, when-ever. Your obligation is to fuel the car only.
Car hire with driver is recommended when you are not familiar with the city routes, when you cannot communicate in local languages, our National Language Kiswahili or official language English; or when you want to relax and enjoy the scenery.
Chauffeur services are available on request. Our chauffeurs are uniformed and courteous. Our Best offer is get a driver for nothing or for as little as USD 10 per day.
Self drive car rental is the best option if you are familiar with the city. Our company offers self drive on unlimited mileage basis thus or guest have a high degree of mobility, flexibility and freedom. In Kenya we keep left. To drive you must have a valid driving license. In addition to this, our car hire company requires that you be at least 23 Years of age and must have your passport. An important issue of self drive and car hire with drivers is fuel. Cars can be brought with or without fuel depending on the agreement we have. Toyota RAV4, Toyota Prado and Mitsubishi i/o are popular 4x4 off-road cars.
Deposit in case of damage to the car:
Self drive car hire attracts a refundable deposit of USD 500.00 (Five hundred only) or more per vehicle as a sign of good will. All our guests are expected to take care of the cars otherwise in the event of any damage to the car, we will take the car to the garage for examination and evaluation with the guest. If the damage is beyond USD 500.00, the guest will be expected to add the difference. If the damage is less than USD 500.00, we will pay the garage and give the difference to the guest.
Car Hire Insurance:
Our Hire Vehicles come with comprehensive insurance cover. or compulsory PSV insurance. However for super Collision, you require extra insurance.
Highway requirements:
In Kenya, like other countries the police checks can ruin your trip. To avoid complications with the Kenya police, make sure that the car rental company has the necessary papers for the car. These include Current insurance certificate and accessories -spare wheel, jack, fire extinguisher, life saver triangle. Car Rental to remote Northern Kenya requires extra tyres and tubes at your own expense.
Pick up and drop off points:
Unless you are already within the country, our rental include Jomo Kenyatta airport (JKIA) transfers. We pick you at the JKIA and return you to the airport. on your return date. Vehicles can also be dropped at our offices, or your hotel at the expiry of rental. We do airport transfers from Jomo Kenyatta international airport, Moi International Airport Mombasa to the town centre or any destination.
Our car hire company organizes pick up and drop off service at Nairobi Jomo Kenyatta Airport. We do organize transfers from Jomo Kenyatta International Airport (JKIA) or Wilson Airport to the hotels within the city and to far away destinations like Nakuru, Naivasha, Meru, Nanyuki, Maasai Mara, Namanga, Kericho, Eldoret, Nyeri, etc. Airport transfers are conducted in luxury cars, SUV 4x4s and Salon cars. It all depends on your choice. Services of Foreign language speaking (Russian, Chinese, German, French) drivers and guides are available at an addition cost. Airport transfers are also available in Mombasa Moi Airport and the hotels in the North or South coasts; and to upcountry destinations like Kisumu, Nakuru, Eldoret, Malindi , Meru. Likewise transfers are available in the following cities-Kigali (Rwanda), Kampala, Entebbe (Uganda) Zanzibar, Arusha, Dares Salaam, Moshi (Tanzania) and Bujumbura (Burundi).
Airport transfers services between JKIA(Jomo Kenyatta International Airport) to the city hotels will take between 20 and 30minutes depending on the traffic situation and your hotel of destination.
Weekly and monthly rental
These rentals are available on request.
Optional Equipments:
Car rental may include the following items on request- toddler / baby seat, camping gear, water container ,camping gear is available at extra cost. Extra Spare Wheels-When going to remote Northern Kenya, we may require that you meet the cost of extra tyres and tubes. Any unused tyres and tubes upon return of the car will be compensated.
Places of interest/tourist attractions within Nairobi
Once you hire your car, there are several places of interest easily accessible from Nairobi CBD. These includes:-
Museums- National Museum on the museum hill, Karen Blixen and the Railway Museum.

Wildlife Orphanages-Nairobi Safari Walk (former Animal Orphanage), Daphney Shedrick Elephant Orphanage, Giraffe Centre

Specialty Restaurants -Carnivore Restaurant, The Tamarind Restaurant, Allan Bobes

Cultural Centers- The Bomas of Kenya,

Nairobi National Park

The crocodile farm (Mamba Village) and Ostrich Farm
Discos and Nightlife
OUR SPECIAL SAFARIS
Rwanda Safaris
Rwanda Gorilla Hiking Tracking Safaris 4 days 3 nights
Rwanda Gorilla, chimpanzee, golden monkey hiking safaris 8 days 7 nights
Rwanda Gorilla Chimpanzee tracking hiking safaris
Travel Requirements Rwanda
Rwanda Travel requirements Passport visa
Kenya wildlife safaris
Kenya Wildlife Tours and Safaris
Nairobi/ Mt Kenya/ Samburu/ Sweet Waters /Samburu/ Nakuru Maasai Mara Safari 10 days
Maasai Mara/Tsavo West/Naivasha safari
Mombasa/Lamu/Malindi tourism and attractions
Mountain climbing, trekking & hiking Safari
Climbing hiking Mt kenya Chogoria Naro Moro trail/route 5 days
Climb hiking Mt. kenya Sirimon Chogoria route/trail 6 days
Tanzania Safaris
Tanzania National parks and Safaris
Ngorongoro Serengeti Lake Manayara safari 7 days
Tarangire Ngorongoro Serengeti Lake Manyara 7 days
ZANZIBAR
Zanzibar tours and beach Safaris
Uganda Safaris
Uganda Gorilla chimpanzee tracking hiking safari
World Travel Packages Directory - A world of travel packages and vacation guides located across the Internet. This is your one-stop-shop to find all the best websites for your travel requirements.