Why Hire Toyota Premio In Nairobi From Us?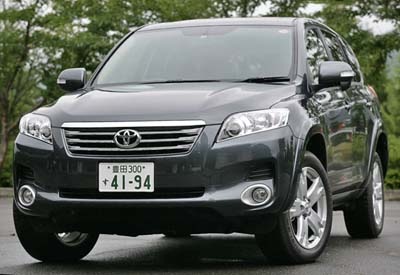 Fun of Self drive: Self drive gives you an opportunity to enjoy your hire without limitation.

Guarantee daily rate. WE HAVE NO HIDDEN CHARGES. Quoted prices are inclusive of all government taxes.

Unlimited Mileage-This gives opportunities of unlimited discovery at no extra cost.

NO DROP OFF CHARGES. We won't charge extra for pick up at Nairobi city hotels and drop off at the Jomo Kenyatta or Wilson airports vis a vis.

AM/FM Stereo Audio Equipment with CD/ Tape Player, Mp3 player input

One Way Rental/ Rent Here Leave It there: Rent rav4 in Nairobi leave it in Mombasa, Malindi or pick from airport and return in the hotels. You can pick the car at Jomo Kenyatta Airport and drop it in the hotels.
Safety And Security-We guarantee have guarantee of a car which is well serviced in in sound working condition.
Peace Of Mind -All cars come with comprehensive insurance thus you are assured that in case of collision and damage to third party you are covered. Waiver of cover in case of drunken and careless driving

Continuity- in the event of major breakdowns, your car will be replaced in the shortest time possible. All you have to do is call our office and let us know what is wrong with the car. If the car can be repaired, you can carry out the repair after informing the office. The time taken to replace your car will depend on how far you are from the nearest rental location.

Flexibility- You can change your rental plan in the middle of the rental. You can pro-long your rental by calling and informing the office.
The Toyota rav4 is full of safety features-Dual air bags, Cfc free Air conditioning with air filtration, Electronic power steering,
Automatic Transmission (Manual Transmission subject to request and availability), Power windows, Power mirrors, 5 doors, 5 passengers, ,Body style- SUV, Luggage Space, ABS breaks, High degree of fuel economy (average 11Km per litre) with improved fuel consumption and emissions.
Conditions to Hire Toyota Premio In Nairobi Kenya
Car Hire Rates -Car hire rates are determined by many factors. Different Nairobi car hire companies have different formulas. Some base the rates on mileage, yet others use a flat daily rates. Our car hire rates or prices are calculated on an all inclusive flat daily rate on unlimited mileage basis. A day refer to 12 hours of day-light not 24 hours. One way drop off charges apply for rentals from Nairobi and drop in mombasa or Malindi as follows:- Pick up Nairobi Drop of Mombasa town USD 100 for salon car, USD 150 for Rav4 USD 200 for Prados. For Malindi add USD 50. An extra day of rental may apply. The car hire rates are valid throughout the year.
Refundable Deposit in case of damage to the car:
A self drive car hire will attract a refundable deposit of USD 500.00 (Five hundred only) or more per vehicle as a sign of good will that you will return the car in good condition. Not must:- a refundable deposit is not a must. In some cases it will be waived.
Car Hire Insurance
All self drive cars come with comprehensive insurance cover. Comprehensive cover include the following
Theft Protection waiver (TPW)
Collision Damage Waiver (CDW)
Excess Liability Waiver (ELW)
The terms and conditions of the insurance cover of a particular vehicle are transferred to the hirer for the entire period of hire. RECOMMENDED INSURANCE-personal travel insurance cover.
Deposit Upon Confirmation of Booking
All confirmed booking must be secured by a deposit via a credit card or bank transfer. no booking will be confirmed without a deposit. Deposit will be determined by the length of rental.
Driver Age/ Driving License
The hire must be between 23 years of age and 70 years of age. The hirer must present a valid driving licence recognized by any authority. An international driving licence is not a must. Also one must have valid identification document. All Kenyans and East Africans wishing to hire cars must produce further proof of identification. The officer in charge of a location has the right to decline one car hire if he feels the safety of the car is not guaranteed. Such refusal is not subject of review by any other employee of the company or owners.
Chauffeur driven Services/ Car hire with driver
We do offer Chauffeur driven services. Being tour drivers, they do not usually observe the 8:00 to 17:00 Hrs work schedule. Work for our drivers is usually assignment driven. As the hirer you are expected to issue reasonable instructions to the driver. The driver is at your disposal. However an overworked driver is likely to cause accidents.
Driving Code
In Kenya we keep left. The hirer or his official driver is expected to observe all traffic rules. At all junctions and round about, give way to people coming from your right. Pay all parking fees and any fines as a result of speeding. Driving along Mombasa road can be dangerous. That road is "owned" by the trailers. Give way to them all the time irrespective of your right of way.
Highway requirements:
For car rental or hire in Kenya, like other countries the police checks can ruin your trip. To avoid complications with the Kenya police, make sure that the car rental company or individual has the necessary papers for the car. These include Current insurance certificate. Car Accessories -spare wheel, jack, fire extinguisher, life saver triangle. Car Rental to remote Northern Kenya requires extra tyres and tubes at your own expense.
Pick up and drop off points:
Unless you are already within the country, our rental include Nairobi airport transfers. We pick you at the airport and return you to the airport. Cars can also be dropped at our Nairobi office, or your hotel at the expiry of rental. We do airport transfers from Jomo Kenyatta international airport (Nairobi), Moi International Airport Mombasa to the town centre or any destination.
Airport transfers between JKIA (Jomo Kenyatta International Airport) to the city hotels will take between 20 and 30minutes depending on the traffic situation and your hotel of destination.
We also offer taxi services between Nairobi Hotels and the airports.
Weekly and monthly rental
These rentals are available on request.
Optional Equipments:
Car rental may include the following items on request- toddler / baby seat, camping gear, water container ,camping gear is available at extra cost. Extra Spare Wheels-When going to remote Northern Kenya, we may require that you meet the cost of extra tyres and tubes. Any unused tyres and tubes upon return of the car will be compensated.
Places of interest/tourist attractions within Nairobi
Once you hire your car, there are several places of interest easily accessible from Nairobi CBD. These includes:-
Museums- Nairobi Museum on the museum hill, Karen Blixen Museum and the Nairobi Railway Museum.

Wildlife Orphanages-Nairobi Safari Walk (formerly Nairobi Orphanage), Daphney Shedrick Elephant Orphanage, Giraffe Centre

Specialty Restaurants -Nairobi Carnivore Restaurant, The Tamarind Restaurant,

Cultural Centers- The Bomas of Kenya,

Nairobi National Park

The crocodile farm (Mamba Village) and Ostrich Farm
Nairobi Restaurants
Nairobi Discos and Nightlife