The safari land cruiser (6 window seats) is deal for groups up to 6 passengers. It features a pop up roof for sightseeing and photography. The car is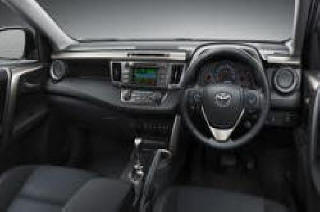 Hire Toyota RAV4 Dar es Salaam USD 120 per day
available with a certified tour guide only who holds a PSV driving licence.
Why Rent Car with us?
Guarantee daily rate. Our daily rental price is al inclusive. WE HAVE NO HIDDEN CHARGES. Quoted prices are inclusive of all government taxes.
NO DROP OFF CHARGES. We won't charge extra for pick up at Nairobi city hotels and drop off at the Jomo Kenyatta or Wilson airports vis a vis.

Unlimited Mileage-All cars are rented on unlimited mileage basis. That means you are free to travel in any part of the country at no extra cost. This gives opportunities of unlimited discovery.
Safety And Security-When you hire a car with us, you have guarantee of a car which is well serviced in in sound working condition. Every rental car is subjected to thorough check to ensure that tyres are of the right trend, all electronics including
car alarm, tracking and central locking system are working. We ensure that he lights are perfectly set and working. We make sure that the breaks are perfect and all fluids-oil, transmission and break are at the right level. All rental cars come with spare wheel.
Peace Of Mind -All cars come with comprehensive insurance thus you are assured that in case of collision and damage to third party you are covered. However please keep to the speed limits as you are not guaranteed of survival in the event of crash. Comprehensive cover takes care of passengers in the car but not the driver.
Continuity- in the event of major breakdowns, your car will be replaced in the shortest time possible. All you have to do is call our office and let us know what is wrong with the car. If the car can be repaired, you can carry out the repair after informing the office. The time taken to replace your car will depend on how far you are from the nearest rental location.

Flexibility- You can change your rental plan in the middle of the rental. You can pro-long your rental by calling and informing the office.

One Way Rental/ Rent Here Leave It there: Flexibility is also exhibited as regards pick up and drop off. You can rent in Dar es salaam and drop off your car in Arusha, Kilimanjaro, Mwanza or pick from airport and return in the hotels.
How to hire a car:
Before hiring a car, it is important to put into considerations:-
The purpose of hire-business?, Family? Leisure, occasion or prestige? Haulage? or to replace your broken down car?

The number of participants

Destination>Where will you be travelling to? Are you going to be within Dar es Salaam or will you go upcountry?

Will you keep on main roads or will you go off?
NB: Within towns a standard economy car will do. A Toyota RAV 4, Prado, Pajero i/o or similar will do in moderate corrugation. However if you are going to the North-beyond Archers, post get a real Toyota land cruiser. For the weddings, Mercedes Limousine, Stretch limos and Prados are a preferred brands. We provide these with drivers.
Once you have decided the car to hire just email us: rnxploresafaris@gmail.com
Hire Safari land cruiser in Dar es salaam on unlimited mileage basis
Whatever your car rental option in Dar es Salaam Tanzania- self drive, with driver or chauffeur driven our car hire company offers you cars on unlimited mileage basis. This means that as our guest, you enjoy a high degree of freedom to move and discover Kenya at your own pace. All the cars listed above are available on request. The car rental rates above are on unlimited mileage basis and include all relevant government taxes. The rates are subject to currency fluctuation.
Hire safari land cruiser With Driver at Dar es salaam
Car hire with driver is recommended when you are not familiar with the routes or Dar es salaam city, when you cannot communicate in local languages-our National Language Kiswahili or official language English; or when you want to relax and enjoy the scenery.
Chauffeur services are available on request.
Our chauffeurs are uniformed and of utmost respect, knowledgeable and courteous.
Self drive car hire in Dar es salaam
In Dar es Salaam self drive car rental is the best option if you are familiar with the city. Our car rental company offers self drive on unlimited mileage basis thus or guest have a high degree of mobility, flexibility and freedom. In Tanzania we keep left. To drive you must have a valid driving license. In addition to this, our car hire company requires that you be at least 23 Years of age and must have your passport. An important issue of self drive and car hire with drivers is fuel. Cars can be brought with or without fuel depending on the agreement we have. Toyota RAV4, Toyota Prado and Mitsubishi i/o are popular 4x4 off-road cars.
WARNING: We do rent cars on self drive to the National Parks. However hirers must know that it may take even two or even three days to replace cars in far off places like Ruaha, Katavi and Ngamba. If you are driving to those places we advice you to hire cars with drivers. If you hire a car on self drive to those places cars will be replaced as a last resort. We encourage hirers to repair the cars at the roadside garages.
Deposit in case of damage to the car:
A self drive car hire will attract a refundable deposit of USD 500.00(Five hundred only) or more per vehicle as a sign of good will. All our guests are expected to take care of the cars otherwise in the event of any damage to the car, we will take the car to the garage for examination and evaluation with the guest. If the damage is beyond USD 500.00, the guest will be expected to add the difference. If the damage is less than USD 500.00, we will pay the garage and give the difference to the guest. Please note that this deposit does not apply to Chauffeur driven cars.
Car Hire Insurance:
Our car hire or rental comes with comprehensive insurance cover. However for super Collision, you require extra insurance.
Highway requirements:
For car rental or hire in Tanzania, like other countries the police checks can ruin your trip. To avoid complications with the Tanzania police, make sure that the car rental company or individual has the necessary papers for the car. These include Current insurance certificate. Car Accessories -spare wheel, jack, fire extinguisher, life saver triangle.
Pick up and drop off points:
Unless you are already within the country, our rental include Dar es Salaam airport transfers. We pick you at the airport and return you to the airport. Cars can also be dropped at our Dar es Salaam office, or your hotel at the expiry of rental.
Weekly and monthly rental
These rentals are available on request.
Optional Equipments:
Car rental may include the following items on request- toddler / baby seat, camping gear, water container ,camping gear is available at extra cost. Extra Spare Wheels-When going to remote Southern and Western Tanzania, we may require that you meet the cost of extra tyres and tubes. Any unused tyres and tubes upon return of the car will be compensated.
Places of interest/tourist attractions within Dar es Salaam
Dar es Salaam is divided into different distinct sectors each with unique cultural flavour and origin. These are Kariokor-African quarter, Uhindini( India/ Asian quarter and Uzunguni( European) District.
Uzunguni (European). To the East of Ohio Street is sector with wide streets. This is the place originally set aside by the Germans and British administrators for Europeans. This sector has lots of attractions like the Askari Monument, White Father's House, St Joseph's Metropolitan Cathedral, Azania front Lutheran Church and Kivukoni Fish Market.

Uhindini (India/ Asian quarter) . That triangle bounded by Bibi Titi and India Streets and Nkruma Streets. Originally the district was set aside for Indian coolies imported by the British to help in construction of modern city. Its the commercial centre with India shops and places of worship of diverse communities. There are several Hindu temples and Muslim mosques.

Kariokor-African quater set aside for African Carrier Corps during WWI. The main attraction here is the Kariokor (Carrier Corps) Market. The main bus stop Mnazi Mmoja(One Palm) separates the Indian quarter and Kariokor.
Once you hire your car, there are several places of interest easily accessible from Dar es Salaam CBD. These includes:-
Askari Monument (1927) in honor of African soldiers who fought in WWI

White Fathers House

Uhuru Monument- located at a public park next to Mnazi Mmoja Daladala station.

City Markets of Kariokor, Kisitu and Kivukoni

National Museums at Sokoine drive/Shaban Robert streets

Botanical Gardens-Shaban Robert Street

Askari Monument at the confluence of Maktaba, Azikiwe and Samora Avenues

War cemetery

Nyuma ya sanaa on Ohio Street

Msanani, the most afflluent of the city districts

Kinondoni with its vibrant night life

Mwenge cultural village with handcraft and museum- this 12 kilometers from city centre.